We hope that you will find this website useful and informative, whether you are a visitor to the area, a local resident, or a regular churchgoer.
We welcome any feedback as to how we can improve your website experience.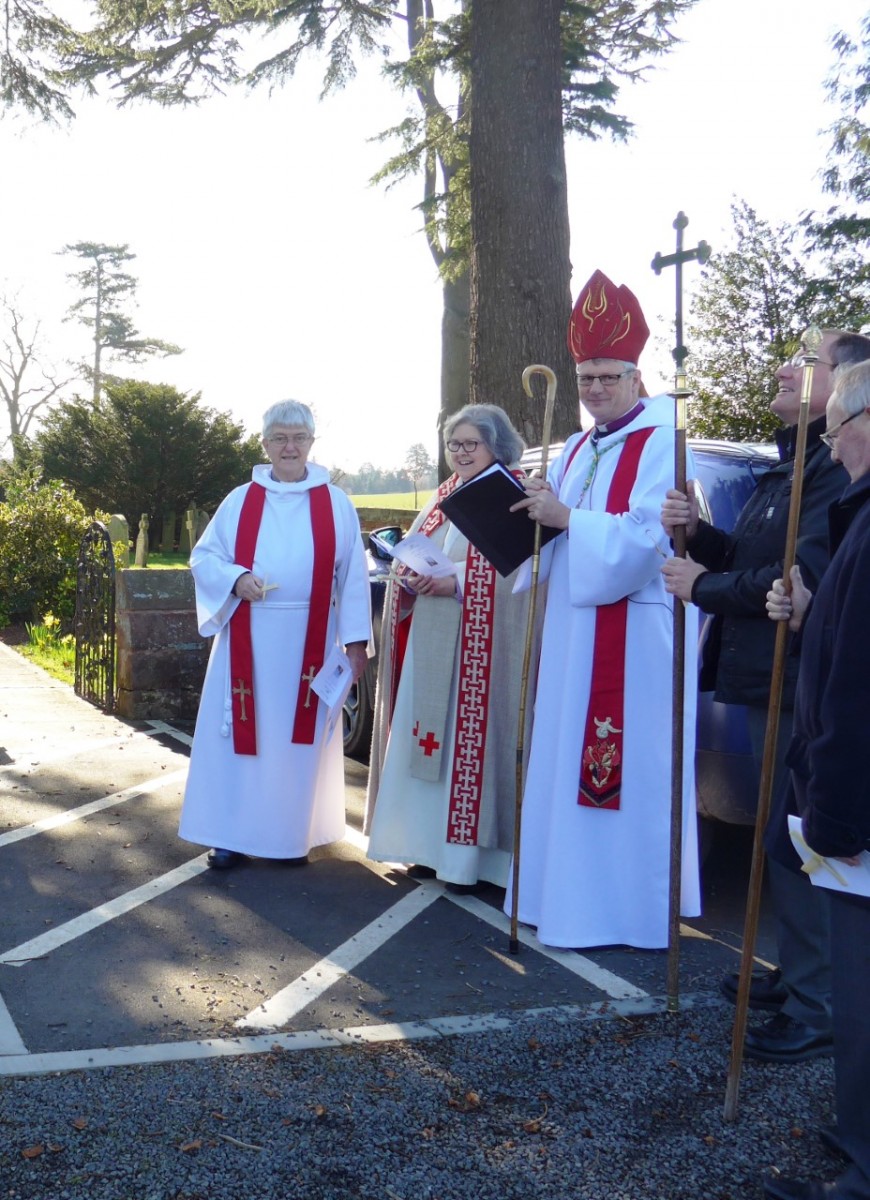 On Sunday 25th March the new internal door at Holy Trinity Leaton was dedicated.
The congregation processed through the church yard on a rare sunny morning, led by Bishop Mark Ryland, Revd Mary-Lou Toop, and Canon Robert Parsons, and after entering the church through the new doorway a very joyful service was enjoyed.
More photos are available on the photos page - just click on each small photo to open up a larger version.